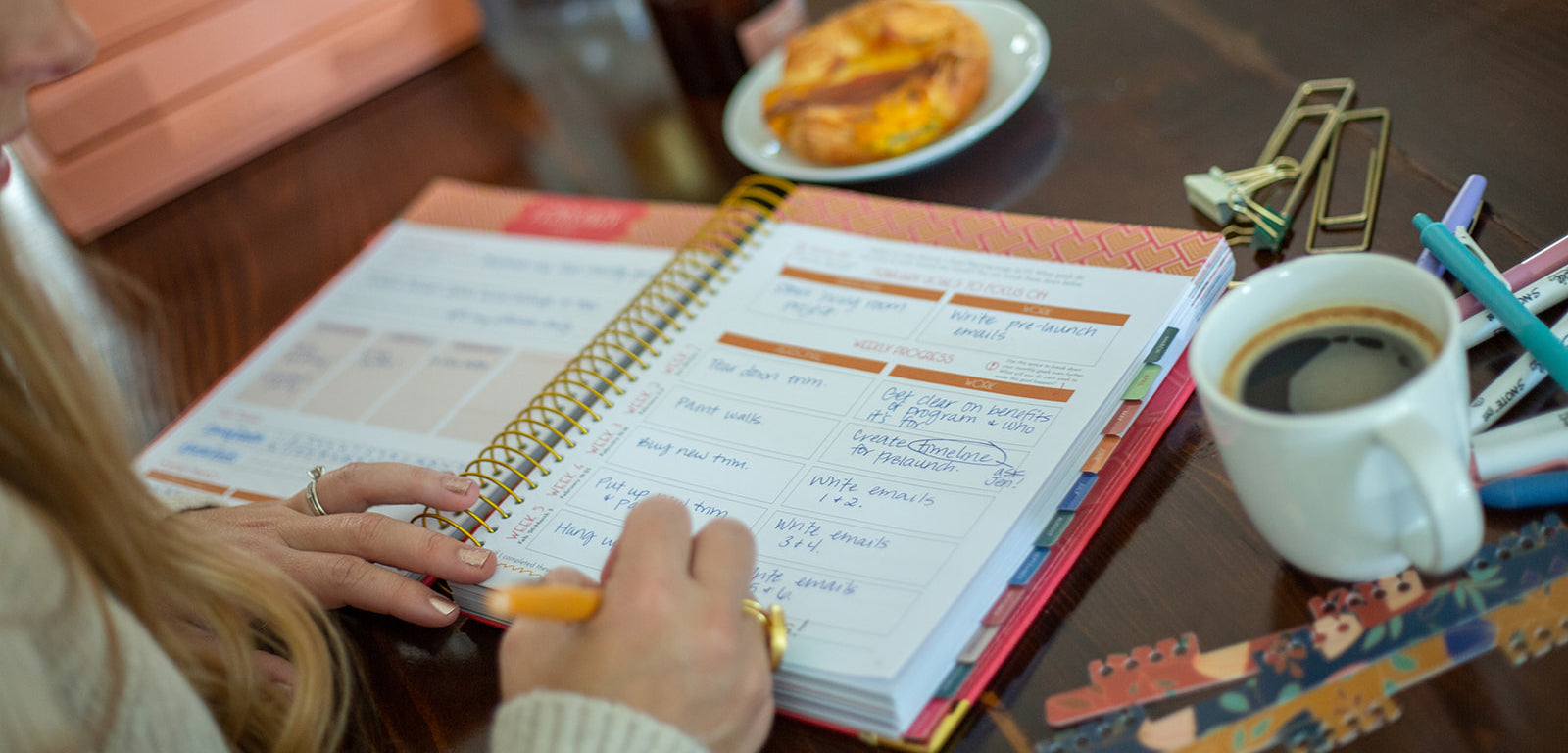 Get the ONLY full color planner that breaks down your goals into doable, daily tasks with the...
2024 SOL PLANNER
(without overwhelm or wondering, "what should I focus on today?") 
Shop Now
THE BEST PAPER PLANNER EXCLUSIVELY CREATED FOR COACHES, NETWORK MARKETERS & OTHER ENTREPRENEURS.
This planner has taught me to focus on my values first. I'm no longer trying to fit a mold that just isn't me. I have clarity on what to focus on. 
-Jessica
I can't live without this planner. I used to overcommit my schedule and not take the time off I needed to prioritize my family. If there was an open spot, I booked it. Now I'm much more strategic in my appointments. 
-Becky C
✨SAVE WITH THESE BUNDLES✨
⬇️ ⬇️ ⬇️

The Sol Planner has helped me

11 pages to help you get clear on your biggest goal of the year + a guide on how to break them down
Download Here
Bring your Sol Planner to life & reach your goals inside of this live 10-week program.
Learn more

Take this quiz to get free stickers with your planner purchase and learn what your planning style is.
Take quiz